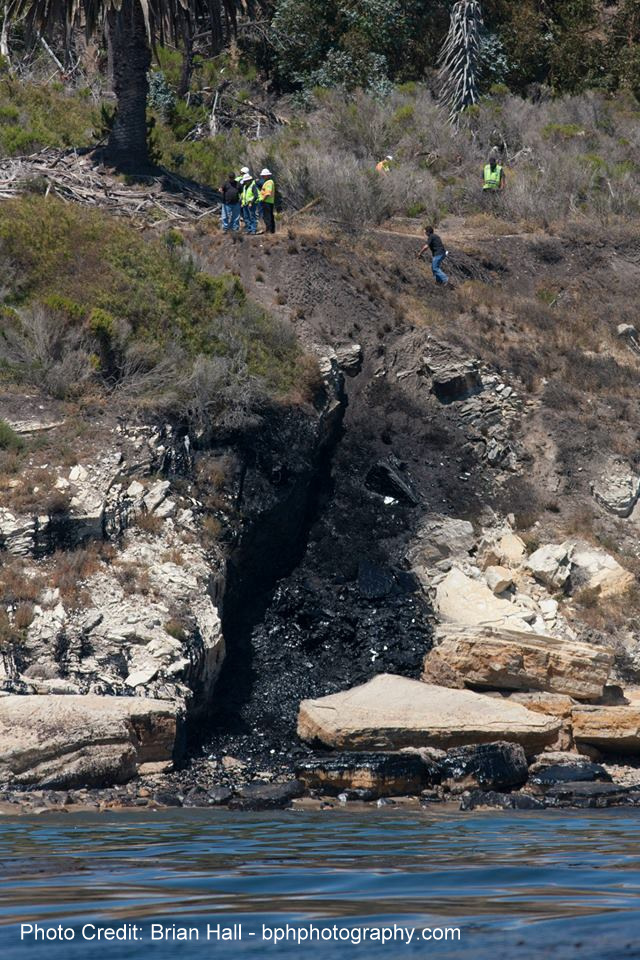 The Plains All American Pipeline Spill provided a harsh reminder that oil exploration, production, and transport along our coast can have significant impacts on the environment, the economy, and our community. While federal, state, and local agencies, non-profits, and scientists are working to ensure we are better prepared for future spills, it is important for our community to be informed, engaged, and empowered to participate in this process.
Santa Barbara Channelkeeper and the Santa Barbara Museum of Natural History are co-hosting a six-part speaker series that will address how Santa Barbara is moving forward after the oil spill.  Experts will present on each topic (themes listed below), followed by a brief question and answer period moderated by Karl Hutterer. Each session will take place at Farrand Hall at the Santa Barbara Museum of Natural History from 6pm-8pm. Admission is free.
For questions about the series, please contact Jenna Driscoll at Santa Barbara Channelkeeper at jennad@sbck.org or 805-563-3377 x 5.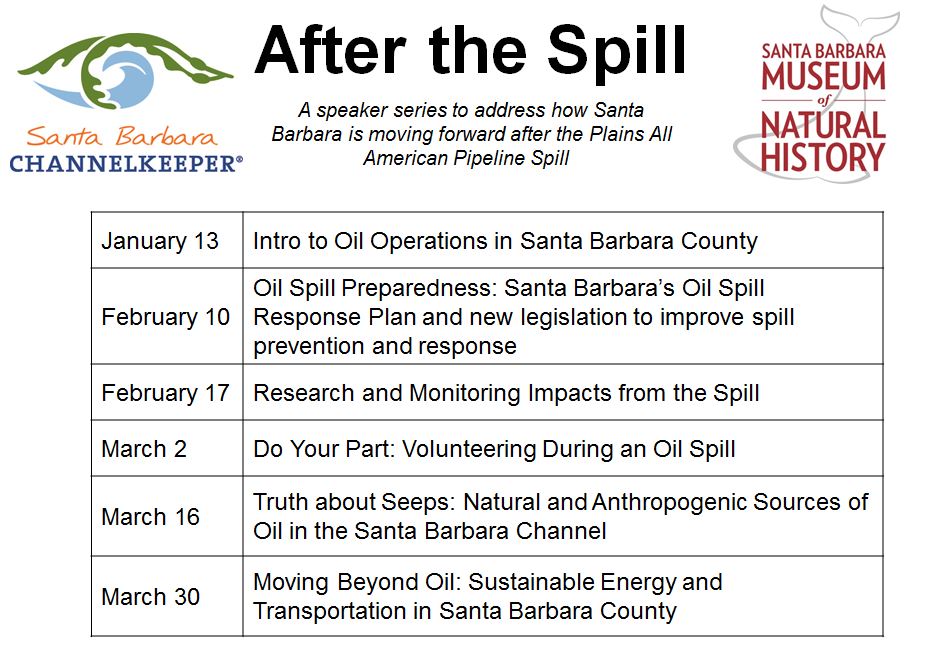 January 13th: Introduction to Oil Operations in Santa Barbara County
February 10th: Oil Spill Preparedness: Santa Barbara's Oil Spill Response Plan and new legislation to improve spill prevention and response
February 17th: Research and Monitoring Impacts from the Refugio Oil Spill
 March 2nd: Do Your Part: Volunteering During an Oil Spill
March 16th: Truth about Seeps: Natural and Anthropogenic Sources of Oil in the Santa Barbara Channel
March 30th: Moving Beyond Oil: Sustainable Energy and Transportation in Santa Barbara County