This page features several live, storm-tracking tools that are available on desktop or mobile devices. Click on the images below to be taken to the host agency's website. You can also view live web cams by visiting our "Live Web Cams" page.

National Weather Service Enhanced Data Display
The Enhanced Data Display (EDD) is an experimental GIS-centric tool used to display live data on precipitation, temperature, winds, radar, hazards, surf advisories, and other meteorological information. The tool can also link to various webcams to check conditions. Click on the image to be taken to the map.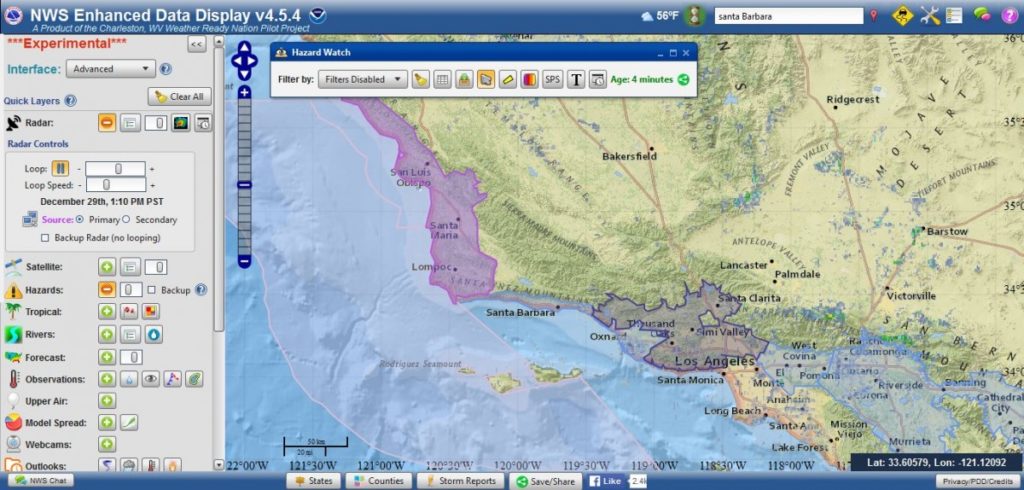 Weather Underground WunderMap®
WunderMap® is an interactive weather map from Weather Underground that allows users to choose from different weather layers plotted on top of a dynamic map layer. Get radar, satellite, current conditions, and forecasts from Weather Underground's unique network of over 100,000 personal weather stations. Follow storms with lightning-fast animated radar and satellite layers, track tropical storms with the hurricane layer, or even view active wildfires. Click on the image to be taken to the map.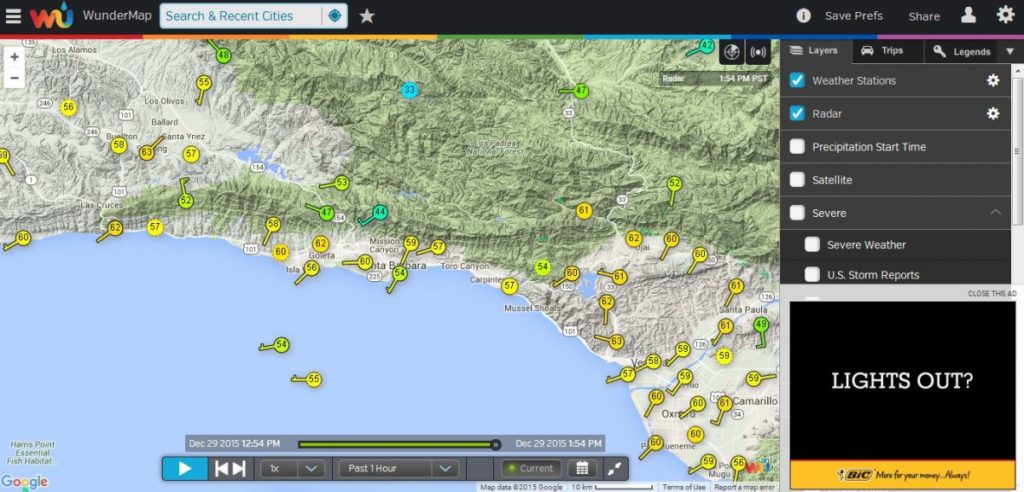 Get it for your mobile device!
For iOS                                                                    For Android
National Center for Atmospheric Research (NCAR) – Real-Time Weather
The NCAR model provides accumulated precipitation forecasts in 6-hour increments out to eight days at a national scale. This is a great tool to assess storm conditions at a broader scale. Click on the image to be taken to the current map.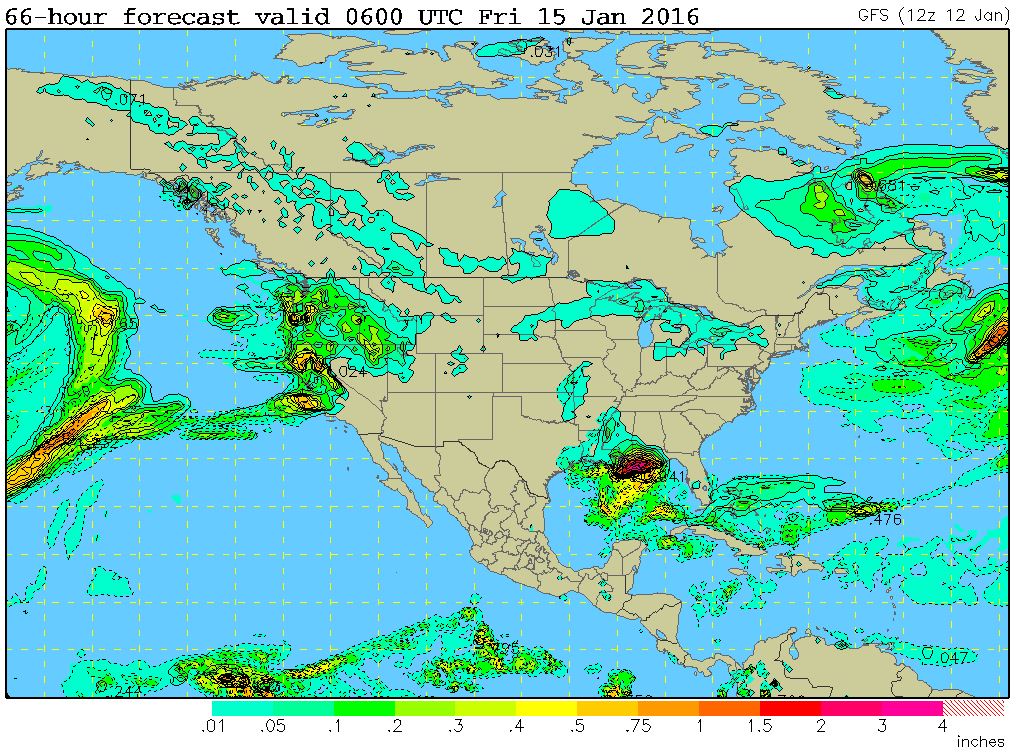 Other Top-Rated, Free Storm Tracking Mobile Apps
Keep your eye on the sky with Storm by Weather Underground. High definition radar, advanced storm cell tracking, severe weather outlooks and real-time severe weather alerts make this the best app to have by your side when weather is closing in. View current conditions, daily or hourly forecasts at a glance and in a more detailed view. *Available only for iOS*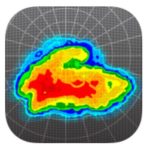 MyRadar is a fast, easy-to-use, weather application that displays animated weather radar around your current location, allowing you to quickly see what weather is coming your way. On top of the basic weather, users can get a quick glance of temperatures around the country, as well as overlay a current satellite image of cloud cover. For you aviation buffs, there's a layer that provides Airmets & Sigmets, and even the ability to overlay the flight plan of a particular aircraft onto the map. You can also share interesting weather photos from your area, and see photos other users have contributed neatly displayed on the map.        Download for iOS              Download for Android
Windyty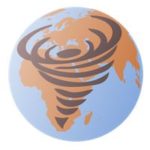 A simple app that lets you check the current weather anywhere in the world. The ideal application for sailors, pilots and others, this app features wind, wave, rain, snow, and cloud animations as well as weather forecasts for anywhere in the world out to a week. Download the app for Androids, or open the page through Google Chrome on your iOS device.