Check out local marine forecasts and surf conditions and watch live webcams.

NOAA, National Weather Service Marine Forecast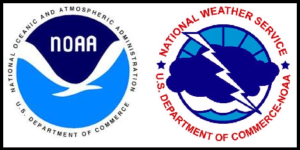 Get updated information on swells, wind, and general weather forecasts for the Santa Barbara Channel through the National Weather Service.
---

Provides a general surf forecast for the Santa Barbara region. Forecast for 3 days available in free version or upgrade to premium for a 17 day forecast. Information includes overall condition outlook, surf height, wind, tides, and weather.
Summary forecasts of surf height and direction, as well as wind speed and direction for Refugio, El Capitan, Sands, Coal Oil Point, Campus Point, Leadbetter, Sandspitt, Hammond's, Carpinteria State Beach, Tar Pits, and Rincon.
Live HD Cameras 
Ventura County – C Street,  Ventura Point,  and Mondos
Santa Barbara County – Rincon, Coal Oil Point, and Sands
*Webcams will activate after short commercial
Use the map below to zoom into local buoys or click this link to open the map in a separate browser for full site capability.