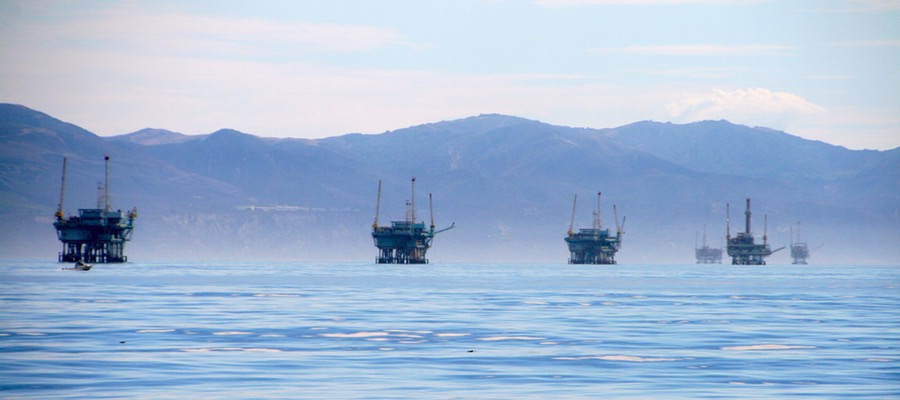 Victory! Governor Brown signed SB834 and AB1775 on September 8th!
Thank you for your support.

View the Governor's press release.
The Trump administration has begun to implement the "Drill, Baby, Drill" intent of the "America First Offshore Energy Strategy" with the release of a proposed plan that will dictate where new oil leases can be purchased off our nation's coast. The Draft 2019-2024 National Outer Continental Shelf (OCS) Leasing Plan proposes to open more than 90% of the total OCS to potential new and expanded oil drilling, including the Santa Barbara Channel.  This new plan threatens the progress California has made to protect our coastal resources and to transition from dirty fossil fuels toward cleaner, renewable energy sources. Visit our Offshore Oil page for more information on the OCS Plan process and how to take action.
California legislators are fighting back against Trump's proposed oil leasing plan. Governor Brown issued a strong statement following the release of the draft plan stating, "California's door is closed to President Trump's Pacific oil and gas drilling." A coalition of elected officials has submitted similar statements and over 40 local governments have passed resolutions affirming their opposition.
In addition, two identical bills were introduced in the California Legislature to protect our coast from Trump's plan. Senate Bill 834 (Jackson and Lara) and Assembly Bill 1775 (Muratsuchi and Lìmon) would prohibit the State Lands Commission from approving leases (new, modified, or extended) for oil and gas production or associated infrastructure (including pipelines) in state waters that would result in an increase of production from federal waters. View the Fact Sheets for SB 834 and AB 1775. The bills have now passed both houses and are awaiting the Governor's signature. Voice your support for these two bills below!
On the Governor's website, fill out your contact information and select AB01775 and SB00834 from the drop-down menu (you will need to submit one comment for each bill). Select continue and then copy and paste the text below into the comment box. Also make sure to select "Pro" at the top of the comment.
Dear Governor Brown,
I am writing to express my support for Assembly Bill 1775 and Senate Bill 834. These bills will help protect California's environment and economy from expanded oil development off our coast.
Expanded offshore oil and gas production not only threatens our environment but also directly threatens the health of California's ocean-based economy, which produces approximately $44.5 billion in GDP each year, and employs almost half a million people in the state. Furthermore, the realities of climate change and associated impacts to the health of the ocean and coastal communities necessitate a shift away from dirty fossil fuels toward cleaner, renewable energy sources. We cannot risk harming one of the world's largest economic engines by reversing course on 30 years of bipartisan agreement that has kept California's coast off limits to oil and gas exploration.
I believe California legislators have a duty to adopt measures that protect our economy and environment by preventing offshore oil drilling and that move our state toward a more sustainable energy future. In the face of the Trump Administration's proposal to open federal waters off our coast to new and expanded drilling, California must take action to preserve our legacy of protection. I urge you to sign AB 1775 and SB 834.
Sincerely,
Your Name
Address
City, State, Zip Code