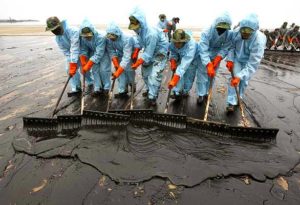 Exposure to oil and associated fumes can be extremely dangerous to your health, with effects ranging from eye and skin irritation to breathing problems to serious life-threatening health conditions. Specialized training and equipment are necessary to safely and appropriately respond to an oil spill. While it is painful to watch our shores and wildlife become blackened with oil during a spill, it is imperative that people remain out of the affected area and allow official response agency personnel to access the area and respond.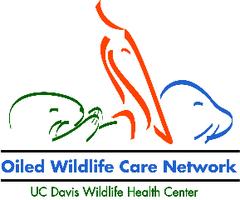 Handling wildlife can be dangerous to both you and the animal; oiled wildlife requires special care to maximize survival and recovery potential. If you see oiled wildlife, please call the Oiled Wildlife Care Network at (877) UCD-OWCN. Self-deployment to oiled beaches is extremely dangerous to your health and safety and may inhibit official response efforts.
If you do not see spill response personnel in an impacted area, please e-mail or call Channelkeeper at (805) 563-3377 x 5. Be ready to describe your location and current conditions, and Channelkeeper will make sure your report gets heard and responded to by the spill response agencies. If you would like to volunteer, please visit our "Volunteer" page  for more information.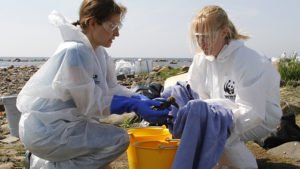 Source: World Wildlife Fund