Santa B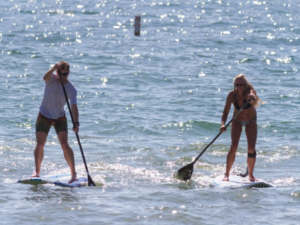 arbara Channelkeeper has been selected as one of four potential beneficiaries of the 2018 Biltmore Cup, a paddle race for members of the Santa Barbara Yacht Club and Coral Casino Beach and Cabana Club and their guests, on Sunday, August 26th.
The event is a human-powered watercraft race or rally from the SB Yacht Club to the Coral Casino. You can choose to race against other paddleboard, kayaks, prone paddleboard, rowing shells, etc. OR you can do the rally which is a predict your finish time event. Closest to their predicted finish time wins.The event finishes at the Coral Casino where there will be no host food and a post-race party.
The $20-30 entry fee includes one vote (additional votes can be purchased for $20), and the organization with the most votes wins proceeds from the event. Come out and cast your vote for Channelkeeper! You can also visit our table at the post-race festivities at the Coral Casino.
Click here for details.