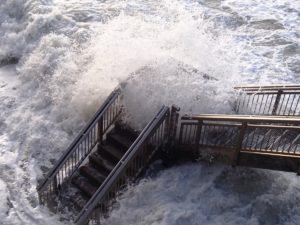 The National Academy of Sciences predicts that the ocean along California's coast will rise as much as one foot by 2050 and five feet by the end of the century. To help document the potential impacts of rising sea levels, Channelkeeper and other groups throughout California are calling on citizens to submit photos taken during particularly high tides – known as "king tides" – of areas known to flood and erode, and areas where high water levels can be gauged against sea walls, jetties, bridge supports or dikes. This project, called the California King Tides Project, is helping to identify and catalog coastal areas vulnerable to tidal inundation, and to promote awareness of the specific potential impacts of sea level rise on our region in an effort to support climate change mitigation and adaptation policies.
Click here to check out our photos from the last years!
King tides are predicted on November 24-26, December 22-24, and January 21-22. Channelkeeper will be documenting the impacts from these tides by boat but we need your help too! We hope to get shore-based pictures of each beach for at least one day during the King Tides. The table below shows the times and locations we need covered (a green X means it's already covered). This year will be particularly interesting if storm surges from El Nino combine with King Tide events. So get out your camera and email us if you are available to help document impacts during these times.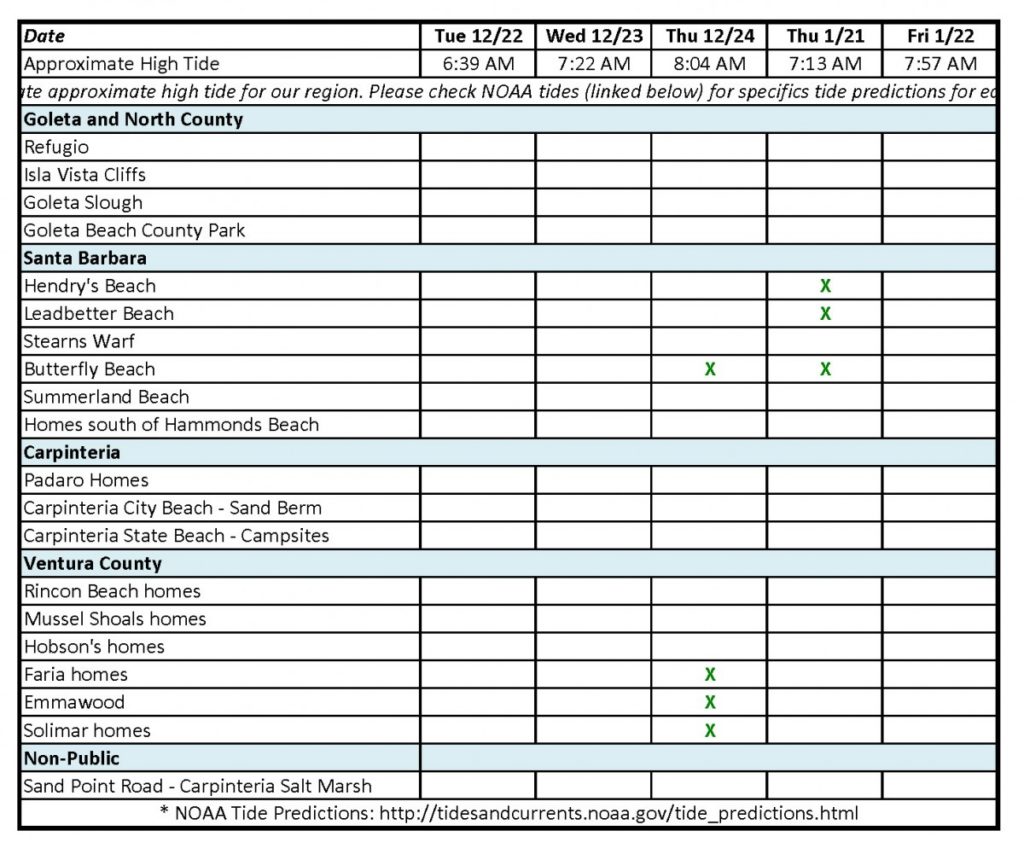 NOAA Tide Predictions: http://tidesandcurrents.noaa.gov/tide_predictions.html
Please email your photos to Channelkeeper and include your name and the date, time and location (latitude and longitude appreciated but not required) the photos were taken. To learn more, visit the California King Tides Project's website. If you have any questions about what we are looking for in a picture, where a location is, or any other information, please email us or call 805-563-3377.