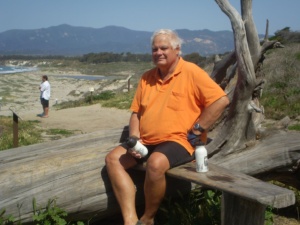 For over fifteen years environmental engineering consultant and researcher Al Leydecker worked with Channelkeeper as a Stream Team Science Advisor. During that time, Al helped shape Channelkeeper's community monitoring program. He was actively engaged in research on the Ventura River and in the Goleta Watersheds and conducted analyses of the data that volunteers collected.
We are pleased to share that many of Al's reports, articles, and images on the Ventura River and Goleta creeks are now available for reference on our website in a special archive. If you are interested in learning more about nutrients, rainfall, conductivity, or other fascinating cycles of change in the Ventura River or Goleta, we invite you to explore the Leydecker Archives. 
The Channelkeeper Crew is deeply grateful for Al Leydecker's contribution and is honored to share this valuable resource with our community.

Click here to visit the Leydecker Archives.