Watch, Learn & Take Action
Plastic pollution is a mounting global concern, and it has significant impacts locally, which is why reducing single-use plastic continues to be a major focus of Channelkeeper's work.  In an effort to help educate and inspire our community, we've compiled a list of seven informative films about plastic that are available to stream online. It's the perfect opportunity to host a documentary film festival in the comfort of your home.
People often think of plastic pollution as litter. However, plastic pollution is more than the clutter of single-use items that wash down storm drains and collect on our beaches. Plastic has severe consequences throughout its lifecycle. From oil drilling and refining to plastic production and waste, every stage is detrimental to human health, and these harmful processes have created a social justice crisis, since the most vulnerable communities are often disproportionately affected.
Plastics are poisoning our bodies through the air we breathe, the water we drink, and the food we eat. Recent studies show that on average, each of us consumes a credit-card-sized amount of microplastics every week, which can carry toxic chemicals such as carcinogens and endocrine disrupters.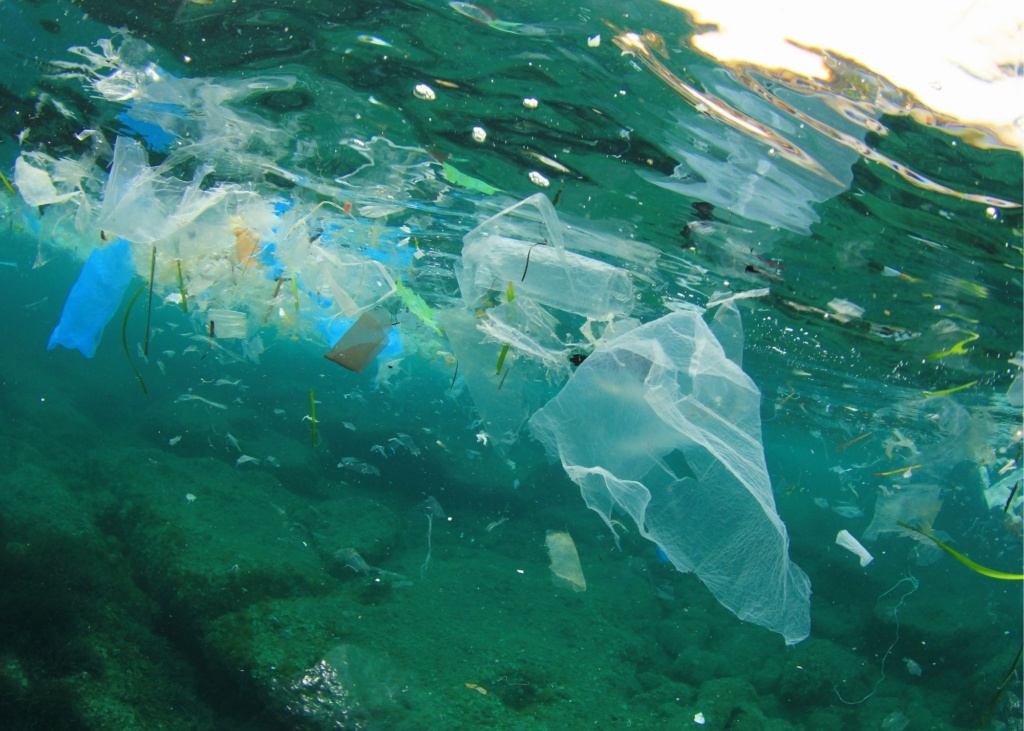 Plastic is also a contributor to climate change. More than 99% of plastic is made from fossil fuels. Today, about 4-8% of annual global oil consumption is associated with plastics, according to the World Economic Forum. Plastic production is expected to more than double over the next three decades. If this reliance on plastics persists, plastics will account for 20% of oil consumption by 2050.  
Channelkeeper continues to work locally to educate the community about the impacts of single-use plastic and ways to reduce its use, while also continuing to advocate for local policies to reduce single-use plastic and helping to set an example for the state. With studies predicting that plastic pollution in the ocean will likely triple over the next decade, we recognize the urgency of taking immediate action to address this crisis.
We invite you to watch these films, discuss them–and then join us in taking action.
A Plastic Ocean  (1hr 42m)
Available on: Netflix or Amazon
This 2016 documentary follows a team of scientists and researchers as well as record-breaking freediver and activist Tanya Streeter, as they travel to 20 different locations across the globe. Directed by journalist Craig Leeson, the film juxtaposes beautiful shots of the ocean with contrasting views of polluted cities and landfills teeming with rubbish. The film reveals how plastic in the ocean gets mistaken for food by marine animals, and goes on to harm organisms all the way up the food chain, including humans. 
Frontline's Plastic Wars (54m)
Stream on PBS
FRONTLINE and NPR team up to investigate the surge of plastic waste in the environment. Plastic Wars reveals how plastic makers have publicly promoted recycling for decades, despite privately expressing doubts that widespread plastic recycling would ever be economically viable.
Inside the Garbage of the World (54m)
Available on: Amazon Prime
This film explores the plastic island in the Pacific and reveals that the situation is actually more dire than anyone anticipated. Directors Philippe and Maxine Carillo evoke a sense of urgency in changing our behavior in order to preserve our planet and our way of life. 
Microplastic Madness  (1hr 16m)
Vimeo Trailer / Available on YouTube
Told from a child's perspective, this film follows 56 fifth graders from Brooklyn as they investigate plastic pollution in their community. They collect data which they use to inform policy and set out to rid their cafeteria of all plastic.
Plastic China (1 hr, 22 m)
Available on: Amazon Prime
This film relates the story of people in China who live surrounded by plastic. Tons and tons of plastic are exported to China to be recycled and manufactured into something new. Yi-Jie is an 11-year-old girl whose family lives in one of these waste workshops. Plastic China shows the price that living and working under these circumstances has on their health and way of life.
Plastic Paradise (57m)
Available for rent on Amazon
This film takes us to Midway Atoll, an unincorporated territory of the US off Hawaii, and the site of the Battle of Midway during WWII. In the middle of the Pacific Ocean with no civilization nearby, the atoll has become a collection site for the waste of the world. Brought in by the currents and tides, the atoll is littered with a massive amount of plastic and garbage that is degrading the paradise which surrounds it, which has become the case all over the Pacific, leading it to be dubbed the Great Pacific Garbage Patch. Journalist Angela Sun narrates, writes, and directs the film, interviewing a variety of ocean experts, scientists, and advocates.
The Story of Plastic (1hr 35m)
Available on: DiscoveryGo or for rent on Amazon 
With powerful insight, this eye-opening film provides a comprehensive look at the global plastic pollution crisis and the ways in which the oil and gas industry has manipulated the narrative around it. The film highlights the fact that, as consumers, our everyday choices add up.