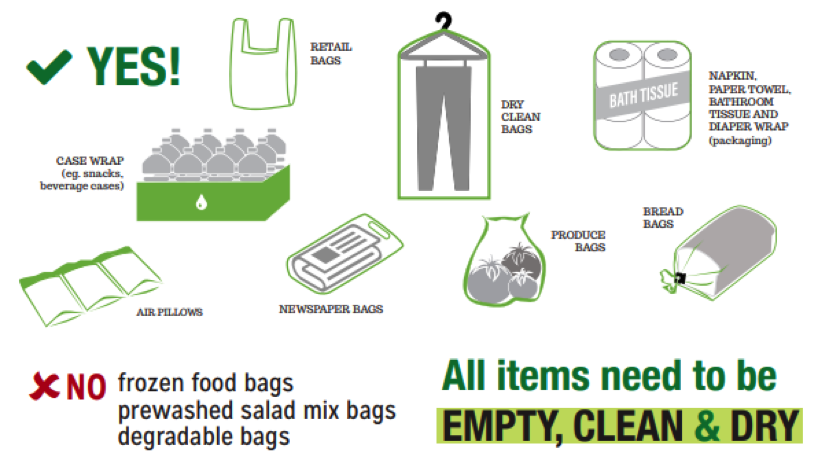 Click the Image to View Larger
Channelkeeper is proud to participate alongside the Community Environmental Council (CEC) in Ablitt's Fine Cleaner's plastic film recycling initiative.
**January 20, 2021 Channelkeeper has suspended our film plastic collection program for the time being during the stay-at-home orders. We will resume once it's safe to do so. Please check this page for the latest information.**
Please note that all drop off locations are now available by appointment only. Please email Penny@sbck.org if you would like to schedule a drop-off at Channelkeeper's office. To sign up to receive info about film plastic collection events at Ablitt's, please sign up for their email list at https://ablitts.com/filmplastic/.
Film plastics are items like plastic shopping bags, bubble wrap, shipping "air pillows," and the thin plastic bags used to contain bread, produce, and newspapers. Most recycling brokers no longer purchase film plastics, which means consumers typically don't have any other choice but to throw them away.
As a dry cleaning business, Ablitt's ends up using quite a number of single-use plastic clothing sleeves. Owner Sasha Ablitt was frustrated by the waste, and after doing some research, she found a company willing to take her bags and turn them into pellets that could be repurposed into products like outdoor decking and benches. She invested in a baling machine and has been collecting in-house film plastic at her store since 2015.
In 2018, Ablitt's invited the public to bring their household film plastics to their store (14 W. Gutierrez St.), and Channelkeeper and CEC joined in to offer our offices as additional drop-off locations. CEC's office is located at 26 W. Anapamu St. and Channelkeeper's office is located at 714 Bond Ave. Click here to download CEC's printable PDF of which film plastics you can and can not recycle.