Clean Litter from Trails and Turnouts April 24-25 with the Watershed Brigade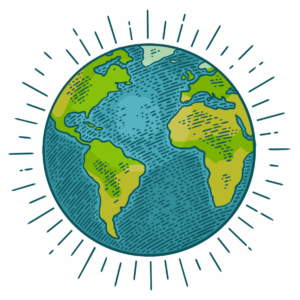 Earth Day is April 22, and while this year's celebration is virtual, the Watershed Brigade invites you to complement the online festivities with a trash clean-up. Join us for a dispersed event and get outdoors to do something positive for the environment!
Over the weekend of April 24-25, the Watershed Brigade's goal is to clean trails and turnouts throughout Santa Barbara, Ojai, and Ventura. For this dispersed clean-up, volunteers will head out independently to different trailheads and front country parking areas along the South Coast to remove trash!
Your trash clean-up photos help us build momentum and grow as a community. Share your accomplishments by posting on our Channelkeeper's Watershed Brigade Facebook Group or by completing this quick form. By posting photos and sharing results, you also earn points that make you eligible for perks and prizes!
Clean litter from a trail area in honor of Earth Day!
How:
Please include:
Date of Clean-up/Time/Location
Hours/Volunteer Time
Weight Of Litter
Photos Of Litter Collected And Participants