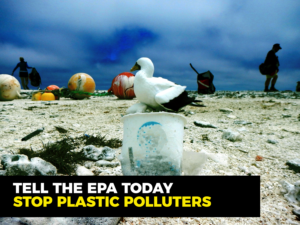 Channelkeeper is standing alongside more than 270 community and conservation organizations across the country to demand that the U.S. Environmental Protection Agency eliminate plastic pellet discharge and adopt strict pollution limits for toxic waste water from industrial plants that create plastic.
If we're going to address the ocean plastic pollution crisis, and the environmental racism at the heart of it, we have to fight it at its source. That means stopping the fossil fuel industry's plans to recklessly pollute our water and air as it converts fracked gas into more throwaway plastic.
Join us in asking the EPA to protect our communities and oceans from the plastic industry, which has been poorly regulated for decades. We won't accept waterways filled with plastic pellets, benzene, dioxin and other toxins as this industry profits from increased plastic production. Sign the petition today.