Main Content
Our mission is to protect and restore the Santa Barbara Channel and its watersheds through science-based advocacy, education, field work
and enforcement.
Education
Building environmental awareness and stewardship, changing attitudes and influencing the decisions of tomorrow by educating policy makers, students and the wider community about the biggest threats to the Santa Barbara Channel and its watersheds and solutions to address those threats.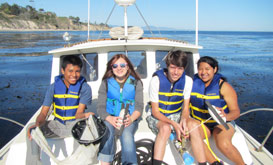 Field Work
Patrolling the Santa Barbara Channel and its tributaries to identify and deter pollution and respond to citizen reports of pollution. We conduct scientific research to investigate critical threats facing our waters, and collect and disseminate scientifically sound water quality data.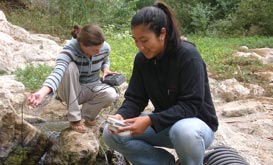 Advocacy
Representing our community's interest in clean water by providing expert, science-based stakeholder advocacy and testifying before government officials to influence policies to better protect our waters and habitats.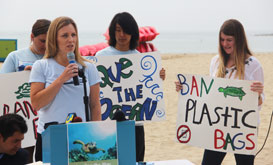 Enforcement
Ensuring that entities, both public and private, comply with environmental laws, and that government agencies enforce those laws. Channelkeeper occasionally uses citizen lawsuits to protect the public interest in clean water and healthy aquatic habitats.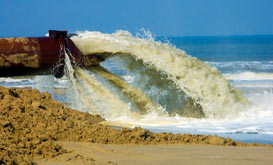 Watershed Brigade
The Watershed Brigade is a community of volunteers dedicated to keeping our local watersheds and beaches clean. Brigade members remove trash from trails, creeks, rivers, urban areas, and beaches, act as environmental stewards, and collect trash data used to help reduce pollution at its source. And it's fun! Volunteers earn points that make them eligible for perks and prizes.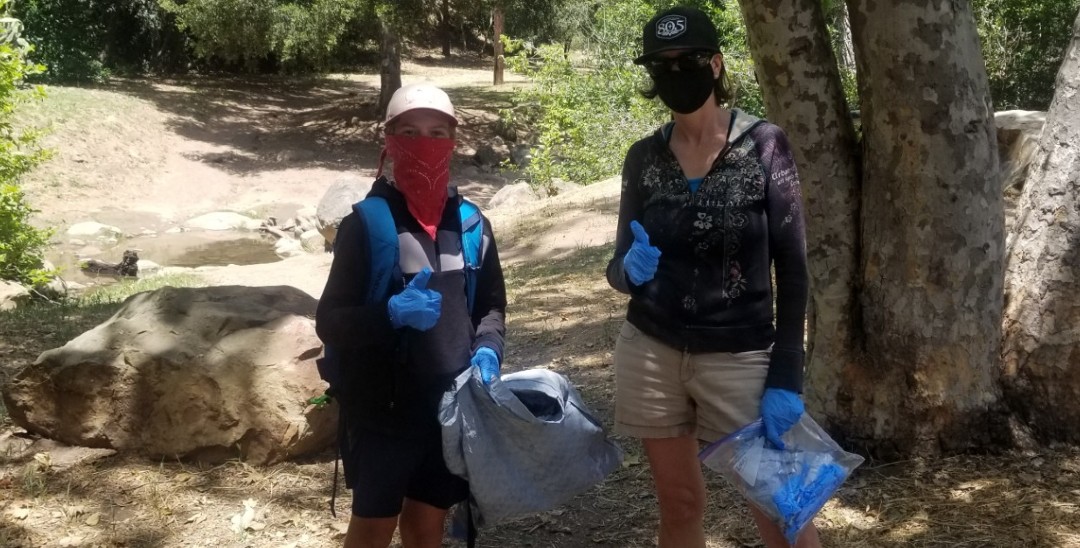 Corporate Challenge
The Watershed Brigade's Corporate Challenge is a fun and effective way for your company to make a difference in our community and earn points to compete against other local businesses. Gain community-wide visibility while your company takes positive steps for the environment.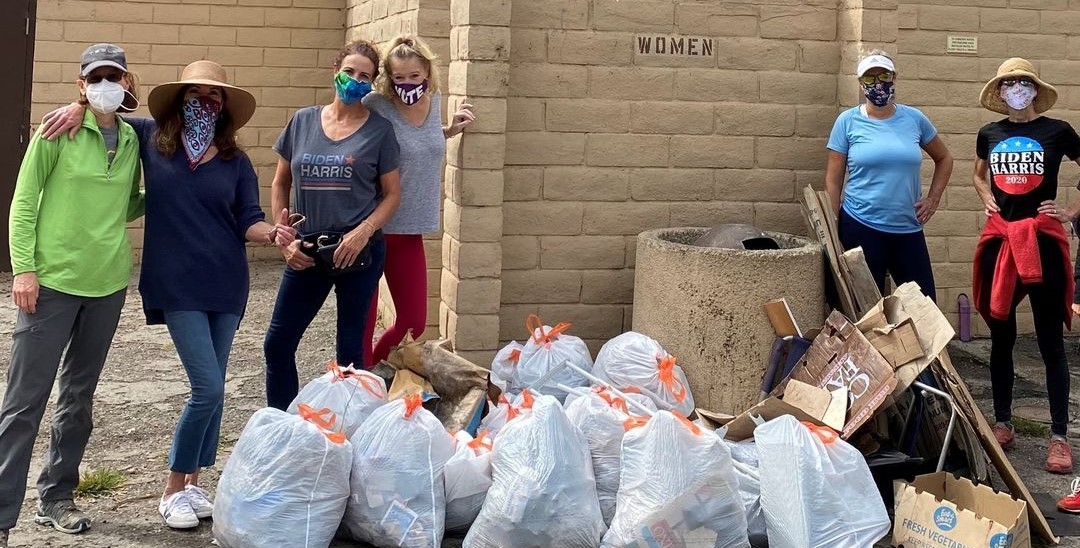 Show your support today!
It's up to all of us to protect the Santa Barbara Channel and its watersheds
CHANNELKEEPER NEWS

U.S. Supreme Court Denies Oil Industry's Challenge to California's Offshore Fracking Moratorium

On June 5th, the U.S. Supreme Court refused to hear a challenge to a court-ordered prohibition on offshore fracking in federal waters off the California coast.

Read the full story

CHANNELKEEPER NEWS

Executive Director Ted Morton Featured on 805 Focus

Ted Morton highlights the organization's community education and water quality monitoring programs, as well as its political advocacy and energetic corps of volunteers in this 805 Focus interview.

Read the full story

CHANNELKEEPER NEWS

Channelkeeper Advocates for Effective Long-Term Solution to Mud Dumping

Mud disposal activities impair water quality and impact fish, wildlife, and other biological resources by increasing turbidity and siltation in nearshore waters and by potentially introducing toxic chemicals like ammonia nitrogen.

Read the full story
Our Blog
August 24, 2023

Protecting Biodiversity in the Santa Barbara Channel 

Home to acres of giant kelp forests and a diverse array of marine species—from anemones and nudibranchs to sheephead and yellowtail, and sharks, sea lions, dolphins, and whales—the Santa Barbara […]

Read more

May 18, 2023

May is American Wetlands Month 

May is American Wetlands Month, and a perfect time to take a moment to appreciate these beautiful habitats and all that they offer to wildlife and communities. What are Wetlands? […]

Read more

April 19, 2023

Empowering Young Artists to Create a Better World Through Art

When did you first realize that your voice mattered, or your creativity could have a positive effect? For some local students, Channelkeeper's Student Art Show has sparked this discovery by […]

Read more
Blog Archive
Contact Us Today
Please feel free to contact us today with questions or comments.