Main Content
Our mission is to protect and restore the Santa Barbara Channel and its watersheds through science-based advocacy, education, field work
and enforcement.
Education
Building environmental awareness and stewardship, changing attitudes and influencing the decisions of tomorrow by educating policy makers, students and the wider community about the biggest threats to the Santa Barbara Channel and its watersheds and solutions to address those threats.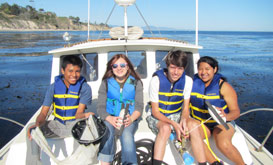 Field Work
Patrolling the Santa Barbara Channel and its tributaries to identify and deter pollution and respond to citizen reports of pollution. We conduct scientific research to investigate critical threats facing our waters, and collect and disseminate scientifically sound water quality data.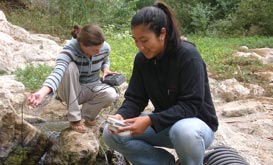 Advocacy
Representing our community's interest in clean water by providing expert, science-based stakeholder advocacy and testifying before government officials to influence policies to better protect our waters and habitats.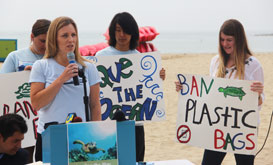 Enforcement
Ensuring that entities, both public and private, comply with environmental laws, and that government agencies enforce those laws. Channelkeeper occasionally uses citizen lawsuits to protect the public interest in clean water and healthy aquatic habitats.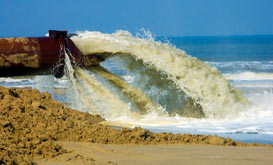 Watershed Brigade
The Watershed Brigade is a community of volunteers dedicated to keeping our local watersheds and beaches clean. Brigade members remove trash from trails, creeks, rivers, urban areas, and beaches, act as environmental stewards, and collect trash data used to help reduce pollution at its source. And it's fun! Volunteers earn points that make them eligible for perks and prizes.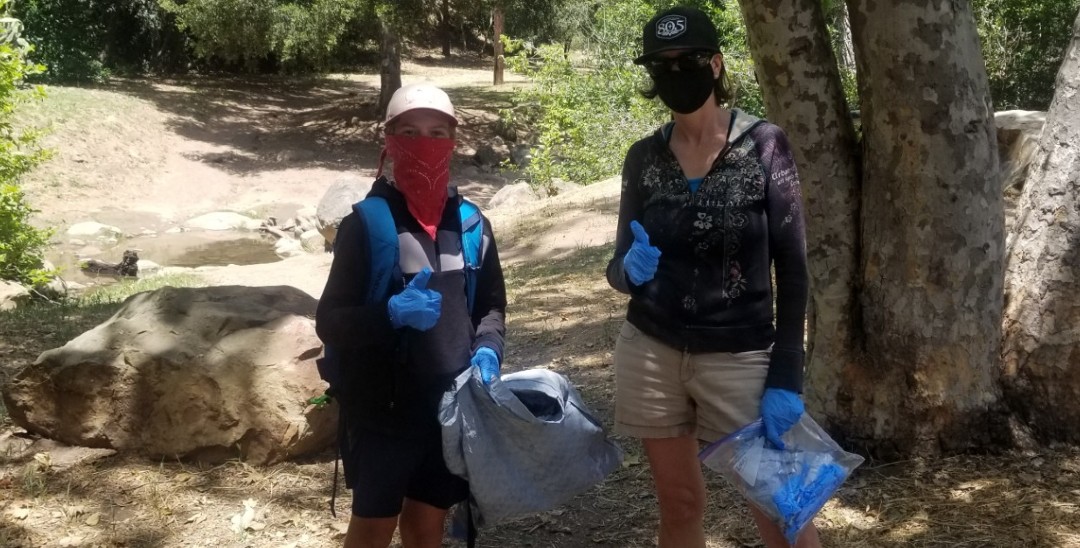 Corporate Challenge
The Watershed Brigade's Corporate Challenge is a fun and effective way for your company to make a difference in our community and earn points to compete against other local businesses. Gain community-wide visibility while your company takes positive steps for the environment.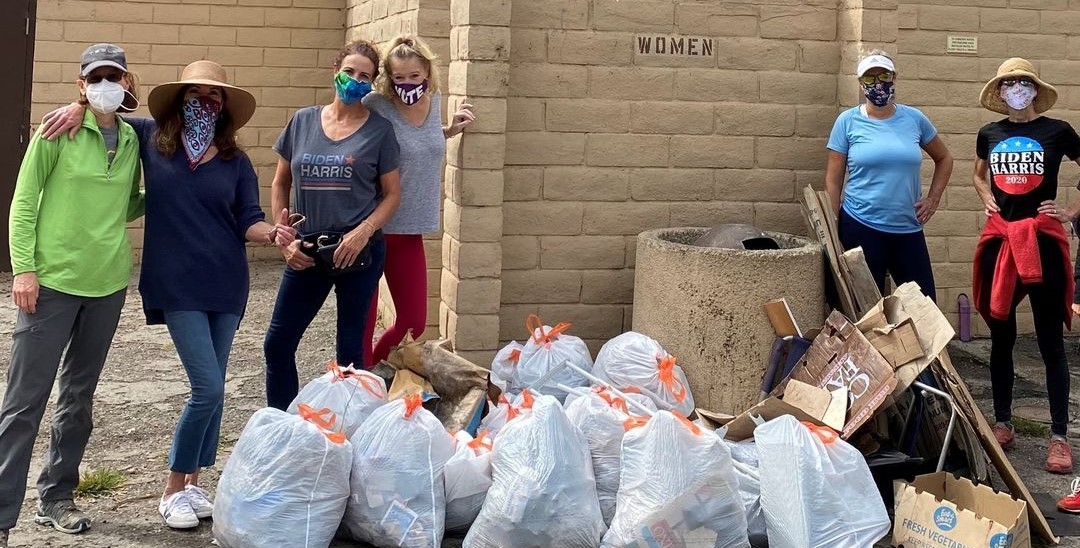 Show your support today!
It's up to all of us to protect the Santa Barbara Channel and its watersheds
CHANNELKEEPER NEWS

Channelkeeper and Heal the Ocean Join Forces to Protect Local Creeks After Alisal Fire

Santa Barbara Channelkeeper and Heal the Ocean are working together as part of a larger community effort to protect areas in the Refugio Creek watershed from fire-related contaminants by installing stormwater control measures around burned structures before the arrival of winter rains.

Read the full story

CHANNELKEEPER NEWS

Settlement Agreement with Southern California Edison will Help Protect Waterways from Toxic Pollution

Santa Barbara Channelkeeper and the Ecological Rights Foundation recently reached a settlement agreement with Southern California Edison under which Edison has agreed to clean up utility pole storage and processing facilities identified as sources of toxic contaminants that flow into streams, rivers, and other waterways.

Read the full story

CHANNELKEEPER NEWS

Members of Congress Support Lawsuit to Protect Against Offshore Fracking

On September 24th, nine members of the U.S. House of Representatives filed a brief in support of appeals filed by the Environmental Defense Center, Channelkeeper, the State of California, and other environmental groups, in their case challenging federal government agencies' approval of offshore fracking and acidizing.

Read the full story
Our Blog
December 13, 2021

Volunteer Spotlight: For Sue Sadler-Paré Cleaning up the Beach is Personal

Sue Sadler-Paré feels a profound connection to the ocean and she explains that she's happiest when she's in, on, or under the water. As often as she can, she heads to the beach to walk her dog, take in the beauty, or go for a swim. She's always picked up trash along the way, but […]

Read more

October 29, 2021

Governor Newsom's Drought Declaration Intensifies Water Conservation Measures

2021 is on track to be the driest year recorded in California since 1924. In October, Governor Gavin Newsom declared a drought emergency for the entire state of California, extending the declaration already active in 50 counties to the eight remaining counties—Los Angeles, Orange, Riverside, San Bernardino, San Diego, Imperial, San Francisco, and Ventura. Under the […]

Read more

September 29, 2021

Holding Agricultural Polluters Accountable

The State Water Quality Control Board recently accepted our coalition's request to review the rules regulating pollution from irrigated agriculture. Fertile soils, abundant sunshine, and cool, coastal influence make Santa Barbara County a prosperous agricultural region with 720,000 acres of farmland. While climate and soil characteristics in Santa Barbara County provide for optimal crop yields, […]

Read more
Blog Archive
Contact Us Today
Please feel free to contact us today with questions or comments.