Main Content
Our mission is to protect and restore the Santa Barbara Channel and its watersheds through science-based advocacy, education, field work
and enforcement.
Education
Building environmental awareness and stewardship, changing attitudes and influencing the decisions of tomorrow by educating policy makers, students and the wider community about the biggest threats to the Santa Barbara Channel and its watersheds and solutions to address those threats.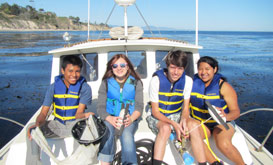 Field Work
Patrolling the Santa Barbara Channel and its tributaries to identify and deter pollution and respond to citizen reports of pollution. We conduct scientific research to investigate critical threats facing our waters, and collect and disseminate scientifically sound water quality data.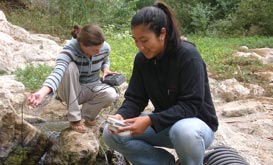 Advocacy
Representing our community's interest in clean water by providing expert, science-based stakeholder advocacy and testifying before government officials to influence policies to better protect our waters and habitats.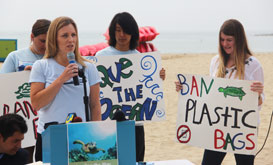 Enforcement
Ensuring that entities, both public and private, comply with environmental laws, and that government agencies enforce those laws. Channelkeeper occasionally uses citizen lawsuits to protect the public interest in clean water and healthy aquatic habitats.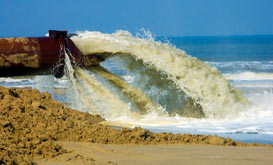 Watershed Brigade
The Watershed Brigade is a community of volunteers dedicated to keeping our local watersheds and beaches clean. Brigade members remove trash from trails, creeks, rivers, urban areas, and beaches, act as environmental stewards, and collect trash data used to help reduce pollution at its source. And it's fun! Volunteers earn points that make them eligible for perks and prizes.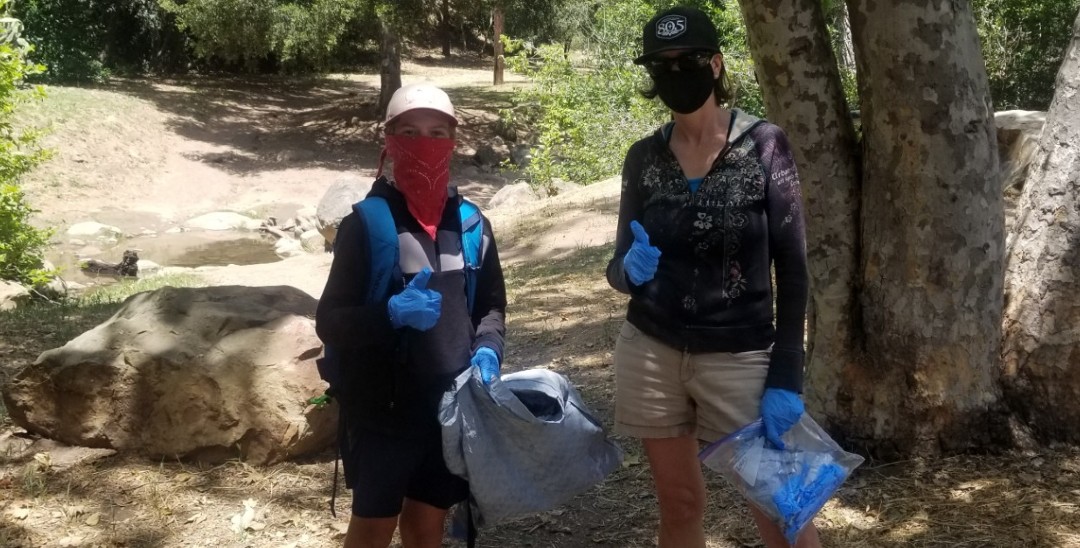 Corporate Challenge
The Watershed Brigade's Corporate Challenge is a fun and effective way for your company to make a difference in our community and earn points to compete against other local businesses. Gain community-wide visibility while your company takes positive steps for the environment.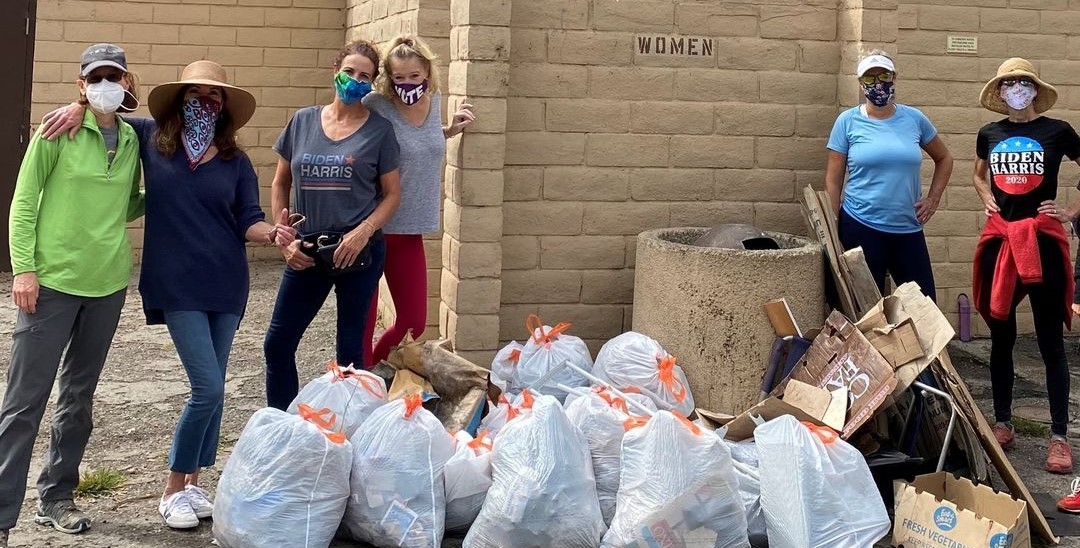 Show your support today!
It's up to all of us to protect the Santa Barbara Channel and its watersheds
CHANNELKEEPER NEWS

Plastic Waste Reduction Legislation Signed Into Law

On June 30th, Governor Gavin Newsom signed Senat Bill 54 into law, which shifts the burden of plastic pollution from consumers to the plastics industry and represents the most significant overhaul of California's plastics and packaging recycling policy in history.

Read the full story

CHANNELKEEPER NEWS

Court Prohibits Fracking Until Federal Government Complies with Environmental Protection Laws

The Court of Appeals recently decided that the federal government must prepare a new, more comprehensive Environmental Impact Statement prior to permitting fracking off the California coast.

Read the full story

CHANNELKEEPER NEWS

Working Together to Protect Our Watershed

In the months since the Alisal Fire claimed 17,000 acres in November of 2021, Channelkeeper has worked with local organizations to manage stormwater runoff and clear debris from burned homes and structures in Refugio Canyon as part of the Alisal Fire Assistance Project.

Read the full story
Our Blog
July 19, 2022

Take Your Plastic Advocacy to the Next Level

The news headlines about plastic are grim. A dead whale with 33 pounds of plastic in its stomach; a seal with a frisbee stuck around its neck; microplastics found in the meat and milk we consume. Each of us feels the weight of the plastic crisis and wants to take action. We've said no to […]

Read more

June 28, 2022

Monitoring Plankton to Protect Wildlife, People, and Ocean Health

Did you know that one teaspoon of ocean water can contain over a million living creatures called plankton? These microscopic plants (phytoplankton) and animals (zooplankton) drift with the ocean's currents and play a fundamental role in many ocean systems. Plankton are tiny yet vital organisms. Phytoplankton form the base of the ocean food web. Small […]

Read more

April 29, 2022

Meet MPA Watch Intern, Andrea Chagoya!

The Santa Barbara Channel includes a network of nineteen marine protected areas, five along the coast and fourteen surrounding the Channel Islands. Marine protected areas (MPAs), are underwater parks that provide safe havens for marine wildlife. Through Channelkeeper's MPA Watch program, staff, volunteers, and interns collect data related to human use activities at eleven of them. […]

Read more
Blog Archive
Contact Us Today
Please feel free to contact us today with questions or comments.