Sue Sadler-Paré feels a profound connection to the ocean and she explains that she's happiest when she's in, on, or under the water. As often as she can, she heads to the beach to walk her dog, take in the beauty, or go for a swim. She's always picked up trash along the way, but in the midst of the pandemic, she noticed an increased amount, so she started taking bags with her and picking up trash as she walked. 
"I didn't quite get in the longer walks I had hoped for, but I felt it was more important for me to pick up the plastic cup that 500 people had just walked by. It was driving me crazy. I had to do something—and that motivated me to take action."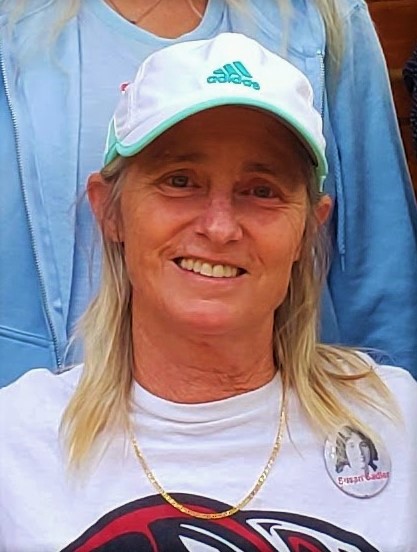 To date, Sue has collected more than 340 pounds of trash. She's an extraordinary advocate for pollution prevention and a true watershed hero who makes fighting for the Earth and the environment her everyday goal.
Sue has always loved the ocean. She grew up in Laguna Beach, moved to the mountains of Big Bear for high school, was drawn back to the coast for college in Santa Barbara, and never left. Living by the water, she explains, was a high priority.
Her relationship with the ocean is intimate. As a diver, swimmer, and beach walker, she has had extraordinary aquatic experiences and felt nourished and cared for by the ocean throughout her life. So it's no wonder that she feels very protective of the Channel. In fact, cleaning up trash along the water's edge is almost a gesture of reciprocity and gratitude.
"The ocean has always been so good to me that it feels meaningful that I'm able to give back to her. I liken it to assisting my mother when she got older and couldn't do things. I was able to help her out and feel like I was making a difference."
Sue feels a strong sense of responsibility to clean up the beaches near her home, so she tends to focus on Haskell's Beach and Goleta Beach, with occasional neighborhood cleanups around Calle Real and Fairview. She is 1000% committed to pollution prevention and does whatever it takes to remove litter from coastal areas and get the job done right. On more than one occasion, she has had to request outside assistance because the trash was more than she could handle on her own. Now that's dedicated!
Several months ago, Sue recruited a friend to join her on cleanups and they've enjoyed spending extra time together outside laughing about the odd items that they discover while doing something positive for the environment. The duo recently cleaned up Fairview Avenue and stuffed Sue's car with debris. They participate in Watershed Brigade cleanup events and appreciate the sense of camaraderie the Watershed Brigade provides and the knowledge that there are other like-minded folks who are out cleaning up our community. Plus, Sue explains, the challenges and prizes make it extra fun.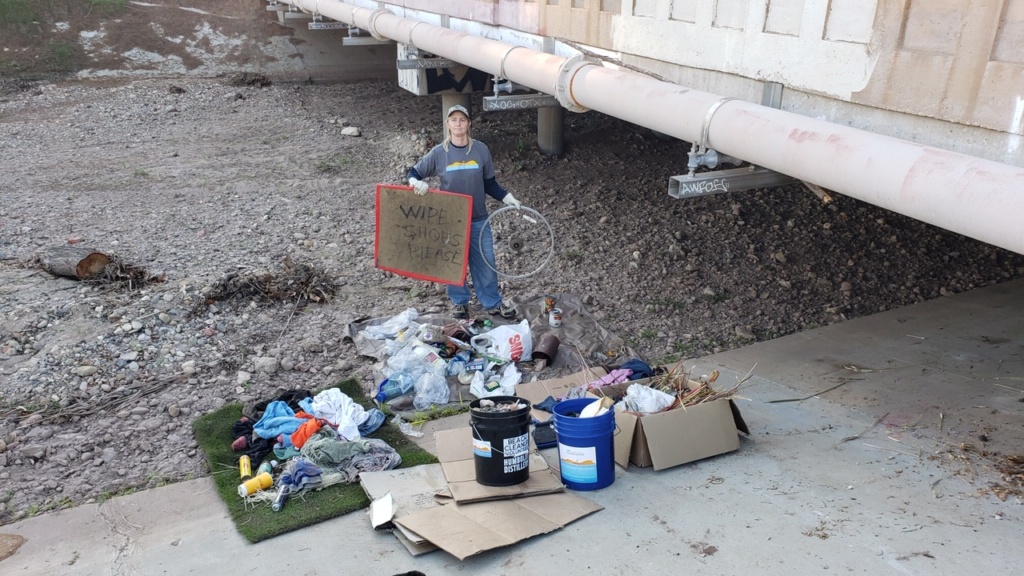 It's Sue's personal sense of responsibility for the environment and her commitment to act locally to reduce pollution that make her such an inspiring force for good.
"When I see trash on the beach and it may be seconds away from being washed into the ocean, I feel a sense of urgency," she explains. "It's become much more of an issue of 'if not me, who?' We know what's going on with the climate crisis and ocean pollution, and it's not going to get better if we don't take action. There's no way I'm going to look past that cigarette butt that's sitting in the sand. They say if you're not part of the solution, you're part of the problem and that's really resonated for me."
We're deeply grateful for heart-driven volunteers like Sue Sadler-Paré, who make it their mission to create a cleaner, healthier community. You inspire us every step of the way.